Coca-Cola Introduces the Limited-Edition Y3000 Drink, Infused with Futuristic AI
August 27, 2023 By admin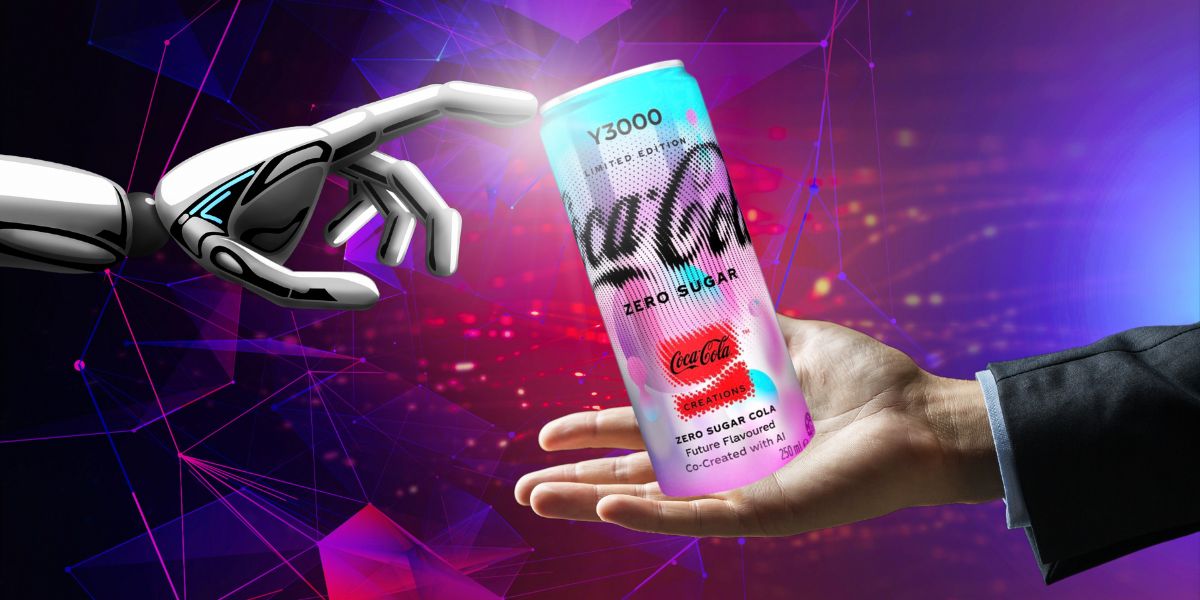 Coca-Cola introduced a limited-edition beverage named Coca-Cola Y3000, created to taste like the future, after launching its NFT. The new beverage is a part of Coca-Cola's continuous research into limited-edition tastes in an effort to keep consumers, particularly younger ones, intrigued by the company's products. The company's Creations platform is attempting to appeal to younger consumers who are growing more health-conscious and staying away from sugary drinks with these innovative flavours.
Coca-Cola employed artificial intelligence (AI) to develop the Y3000 taste and packaging. To develop taste combinations and characteristics, they first sought opinions from individuals concerning future-related flavors. AI-generated visuals were also used in the creation of the Y3000 package, which features a pixelated logo, funny bubbles, pink and blue colors, and a Y2K-inspired design.
The Y3000 drink generally tastes like traditional Coca-Cola, despite its distinctive twist. It will be offered for a brief period at the same price as ordinary Coke and comes in zero and full sugar variants. Customers may access the Creations website and look into future-related online experiences by scanning a QR code on the Y3000 packaging.
Coca-Cola has partnered with luxury streetwear brand Ambush to develop a limited-edition capsule collection in addition to the Y3000 launch, adding a fashion component to appeal to younger customers. This agreement supports Coca-Cola's objective of reaching out to young people through a variety of partnerships and collaborations.
In general, the introduction of Coca-Cola Y3000 demonstrates the business' dedication to innovation and adapting to shifting consumer tastes. Coca-Cola intends to build a product that appeals to the younger generation by using AI to design flavor and packaging. The collaborations with Ambush and other companies highlight Coca-Cola's capacity for trend adaptation and openness to trying out novel concepts.